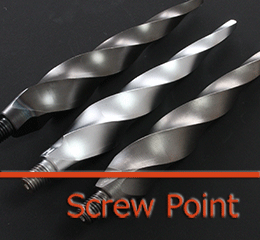 【Company name:】 Maezumi Manufacturing Co., Ltd.
【President and Executive Director】 Kesato Maezumi
【Address】 1136-8 Watauchi, Wakaho, Nagano City, Nagano Pref, 381-0101
       →MAP
【TEL】026-214-3560
【FAX】026-214-6540
【Factory No.2】6115 Watauchi, Wakaho, Nagano City, Nagano Pref, 381-0101
【Factory No.2 TEL】026-282-2230
【Established】July, 1963
【Banking】Hachijuni Bank, Wakaho branch /
      Nagano Shinkin Bank, Wakaho branch
【Processing field】
Industrial vehicle hydraulic components
Metal molds / Machining tools / Ground boring tools / Motorbike parts
Compound shape processing (Turning 2.5 Dimensional)
【Processing material properties】
Casting mold / aluminum mold / FC



- We should possess the emotion that can inspire. Inspiration is the source of passion, passion is the starting point to success.
- Don't be pessimistic in times of adversity, don't be optimistic when times are good, never be satisfied with the status quo but always have a hunger to drive forward and always be willing to take on a challenge.
- Results mean everything. Continued daily endeavor will give rise to confidence. Confidence gives rise to power.
- Employees shall all have the same desire for the same purpose of a prosperous society, the well-being of colleagues, the creation of culture, the development of human society and to contribute to overall happiness.